Do your staff have spill skills? If there is a spill on YOUR site - do they understand the risks?
Do they know how to use a spill kit?
In just 15 minutes Spill! shows the essential steps to rapid response. Knowing how to use a spill kit effectively in an emergency is vital for preventing pollution. The video contains guidance on:
The video DVD includes examples and demonstrations
and covers the following:
Awareness of the risks

Raising the alarm

Identifying the spill

Using the right Personal Protective Equipment

Helping the injured

Equipment and techniques for

Stopping the source and

Containment

Notification

Clean Up

Waste disposal

Restocking
This is the programme every trainer and environment manager has been waiting for. It is ideal for the chemical industry - construction sites - manufacturing - food and drink industry - transport companies - paper mills - laboratories - health sector . . .
in fact, wherever spillage is a risk - wherever there's a spill kit - your workforce needs SPILL SKILLS!
For just £140 + VAT Spill! will give you consistent content and delivery every time. Just think what it could cost if you don't . . .
And you get Trainer's Tips to help you get the best from your spill response training sessions.
Order today - because at any moment someone could shout . . .
"SPILL!"
Running time: 15 minutes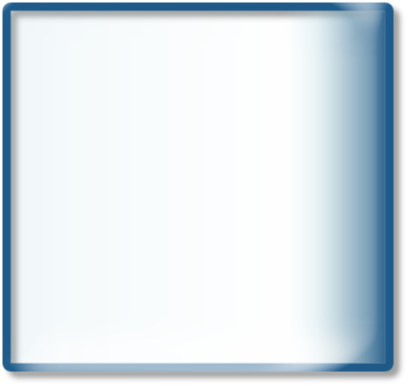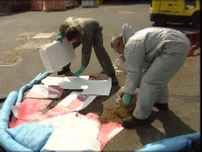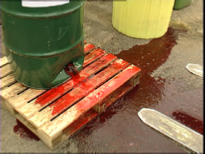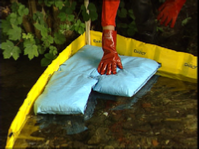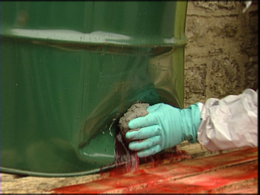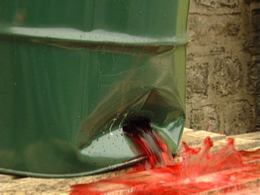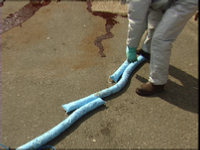 You might also be interested in these products
Lock, Stop & No Leaking Barrels