Do What It Says On The Bin
A Lightning Guide to Waste Segregation
'Do What It Says On The Bin' will help with legal compliance and your obligations under the Duty of Care and Hazardous Waste Regulations. Don't forget - what's in the skip should be what the description on Transfer documentation says it is.
In 12 minutes you can:
• Reduce risk
• Reduce cost
• Reduce pressure on the environment
by:
• Supporting your EMS standards
• Helping with waste minimisation initiatives
• Maintaining relations with recyclers and waste contractors

It's common sense - it needn't be an IQ test we just have to do what it says on the bin.
Running time: 12 minutes
'Do What It says On The Bin' is a new training video designed to help your workforce understand the need for correct waste segregation by illustrating the problems that can be caused during reprocessing.
Segregating waste is really only the beginning of the recovery cycle but if we can't get this bit right, the whole system falls down.
This video explains:
• The need to identify and segregate waste types and grades
• Why contamination should be prevented
• How good practice and correct storage can influence material value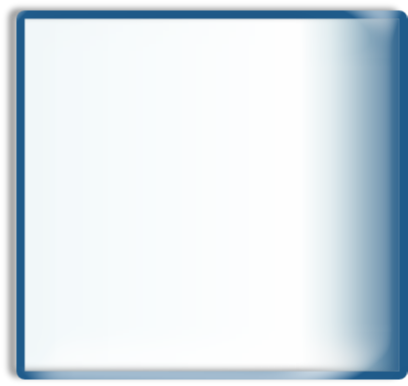 This short no-nonsense programme is essential viewing for all your workforce and is particularly useful for those new to your site practices, such as contractors who may be unfamiliar with your operations. The programme can be used to support training sessions on waste management and minimisation or as a 'toolbox talk' refresher.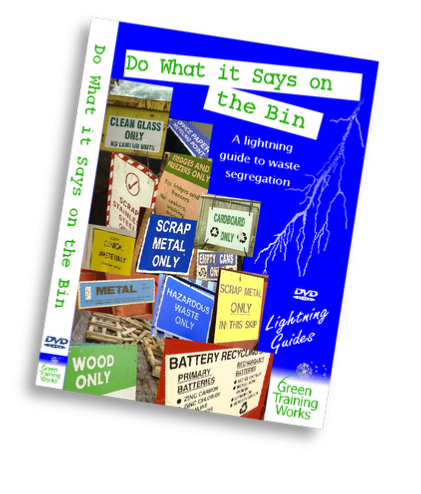 You might also be interested in these products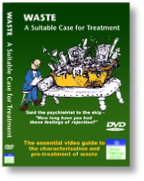 Waste - A Suitable Case for Treatment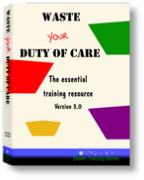 Waste - Your Duty of Care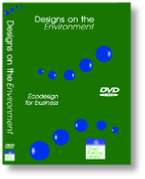 Designs on the Environment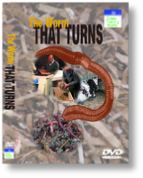 Waste segregation shouldn't be an IQ test!
The problem is all too common. You put in place a waste management system, with neatly labelled skips for each waste stream and people still put the wrong materials in the wrong skip. Wood in the glass skip, drink cans in with the cardboard and even worse - hazardous waste in the plastic skip.
Sounds familiar?
Small errors could turn into a nightmare by causing accidents and injuries further down the line. It should be simple but it isn't. People don't think about it, they see a skip and whatever the label says, it's waste to most people, not a resource. When your workforce understand the recovery process, there's a greater chance of implementing a successful waste management programme.
Waste management is not just about labels and systems -
it's about people.