Learn how to characterise your waste
Understand the pre-treatment requirements
Ensure legal compliance
The DVD chapter menu will help you divide the video presentation into short segments and integrate it with your training programme. Alternatively just 'play all' and sit back.
This programme is not just about 'how to fill in a form' it provides a comprehensive basis for understanding the legal obligations in practice.
Using a combination of worked examples, graphics, animation, live action and in-depth assistance from the Environment Agency, this 20 minute programme de-mystifies the regulations and gives clear no-nonsense guidance.
Why leave your staff struggling with complex legal requirements when it could take less than half an hour to provide them with the essential knowledge? Is your company reputation worth the risk?
Order now – you might know the rules but what's happening out there in the yard, where it counts?
Format: DVD
Running time: 20 minutes.
Audience: all those with responsibility for waste management and disposal.
Intranet licences available.
Green Training Works can also re-cut this programme to match your specific training needs – please contact us for details of our production services.
If you have concerns about ensuring the legal disposal of hazardous waste see our training products on compliance with the Hazardous Waste Regulations
Please note that although 'Waste - A Suitable Case for Treatment' looks at the requirements of the legislation in some depth, there are minor variations in the regulations between the UK regions. You are advised to check with your local environmental regulator if you are unsure of how the rules apply in your area.
Waste – A Suitable Case for Treatment
Price: £180 + VAT
This training video provides step-by-step guidance to the requirements in the Landfill Regulations for the characterisation and pre-treatment of waste.
Essential viewing for all those sending waste to landfill
Waste – A Suitable Case for Treatment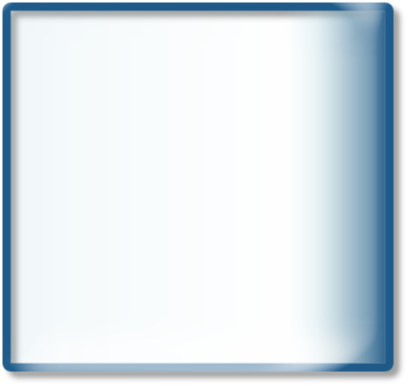 Did you know…
…that in addition to the requirements of the Duty of Care, all waste destined for landfill must have a basic characterisation?
And that apart from a few exceptions, untreated waste is banned from landfill?
It is the producer who sends the waste to landfill that is responsible for the 'basic characterisation'. So even if you have satisfied the pre-treatment requirements by segregating your waste before sending it to landfill you are still legally responsible for the characterisation.
Make sure you are operating within the legal requirements by training all those responsible for the disposal of waste in your organisation. This video explains the 12 pieces of information required for the characterisation of your waste.
It's essential that this information is accurate, detailed and complete to ensure legal compliance and that waste is not rejected at the landfill. This video explains each category with a worked example.
However undertaking a basic characterisation will also help you comply with the Duty of Care as it is a requirement that you provide a full and accurate description of the waste on waste transfer notes.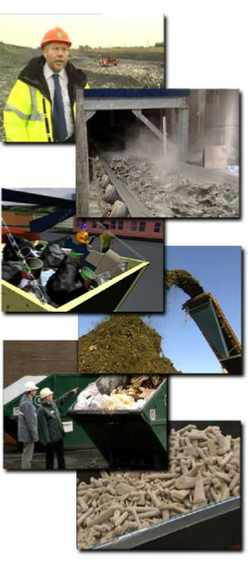 Contents include:
Landfill classes

The 12 categories of a "basic characterisation" from a to l

EWC codes, raw materials, leaching behaviour and key variables

The interpretation of the term "liquid waste"

Pre-treatment compliance

Detailed understanding of the '3 three point test' with worked examples

How segregation can help compliance

The evidence of pre-treatment required by the landfill operator
You might also be interested in these products
Do What it Says on the Bin
Waste - Your Duty of Care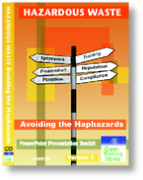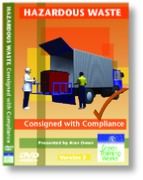 Consigned With Compliance