It's been estimated that over 700,000 tonnes of hazardous waste goes 'missing' every year because it has been mis-classified. There is widespread ignorance and confusion over the Hazardous Waste and List of Wastes regulations. If any of that 'missing' waste is yours, you could be at risk from fines and bad publicity.
HAZARDOUS WASTE
Decoding the Regulations
Total running time: 27 minutes
Price: £200 + VAT
Click here for a 10% discount on the COMPLETE SUITE of 3 hazardous waste programmes
Price £468 + VAT
Introduction to the definition of hazardous waste

The Hazardous Waste Regulations

The List of Waste Regulations and the EWC

Notification

Defining hazardous waste using the LoW

Absolute entries

Mirror entries

Non hazardous entries

Using the LoW / EWC codes for classification

The consignment note system

How to define and generate consignment codes

Completing Consignment notes

Returns

Restrictions on mixing hazardous waste

Summary of the main points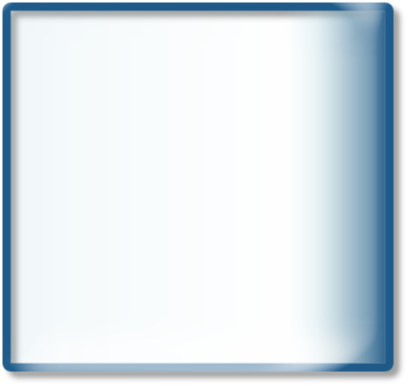 This programme provides a detailed introduction to the regulations.
The DVD includes chapter points to make it easier to deliver the training in bite-size chunks. The video is 'presenter led' with detailed illustration and covers:
Suitable for managers and those responsible for classifying, coding and consigning waste
You might also be interested in these products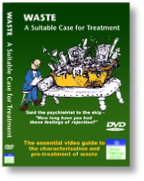 Waste - A Suitable Case for Treatment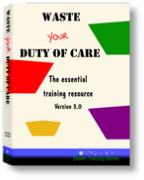 Waste - Your Duty of Care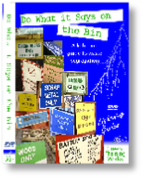 Do What it Says on the Bin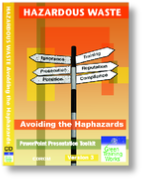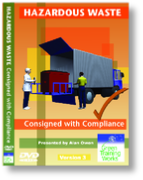 Consigned With Compliance




View other Products in this Suite: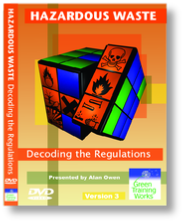 Under review
Temporarily unavailable

Under review
Temporarily unavailable