The package is flexible - tailor it to your site and your audience. Simply pick alternative slides from the picture gallery or substitute your own. Right on Site includes clear step-by-step guidance to easily customise presentations for your needs.
The essential health and safety contractor induction toolkit
Right on Site is a pre-structured PowerPoint framework that will save you time and money.
Ideal for:
Wherever you need site safety induction
Wherever you have contractors and visitors. You can save time safely with Right on Site
Topics include:
General site rules

Vehicles on site

Emergency procedures

Fire

Accident

Site facilities

PPE

Permits to work

Tools & equipment

Ladders & scaffolding

Safe working areas

Waste disposal

Housekeeping

COSHH

And much more . . .
Right on Site

also includes:

Site

Checklist

to help you identify the information needs of your contractors and visitors
Ready to read Script

to help you ensure a consistent delivery every time.

Picture Gallery

with over 50 extra slides for added flexibility

Qualification Questionnaire

to check the understanding of your audience

Templates

for site passes, accreditation certificates, pass stickers and badges

Template

memory joggers

for handout
Tips

and guidance on getting the best from the pack
We also provide a complete customisation service. Let us tailor your presentations with shots of your site - or go for the gold and we will produce a video specific to your operations.
Contact Green Training Works for details
Incredible value! Where else can you get so much packed onto just one CD?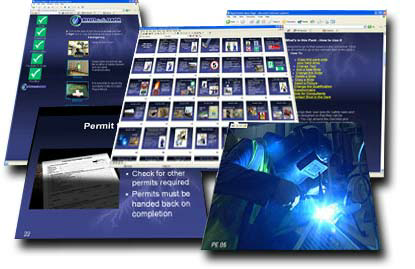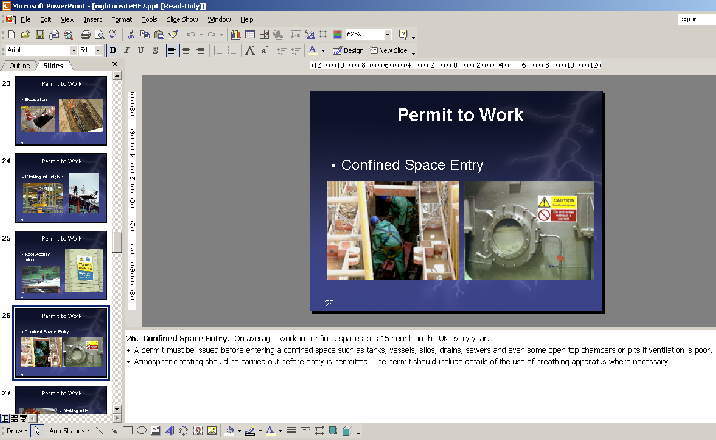 You might also be interested in these products
Consigned With Compliance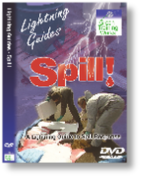 Waste - Your Duty of Care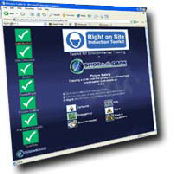 The "ready-to-read" script is available in the "Notes Page" view of PowerPoint for your convenience and consistent delivery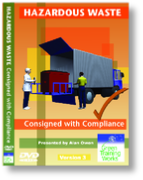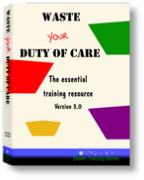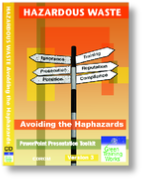 As allegations of safety passport fraud hit the headlines now is the time to revisit your site induction procedures.
Right on Site
The essential h&s
contractor induction toolkit

In light of these revelations how can you be sure your site is safe? Even if only 2% of the cards are unreliable how can you know which 2%? You can't rely on safety cards alone - maybe it's time to reinforce your contractor inductions.
Right on Site can help, it'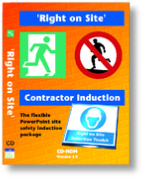 s a pre-structured PowerPoint framework designed to save you time and money. Don't forget many contractors are from abroad and English may not be not their first language. Right on Site is a visual based package that can help overcome communication difficulties.